Design, Estimate, Sell & Build Pools faster and easier with

Professional, Easy-To-Use Pool Add-Ins for Pool Builders!

<![if !vml]>

<![endif]>

Now You Can Create Architectural-Grade
Builder Pool Plans and Sales Plans even faster than CAD, with our professionally designed
and easy-to-use pool design software!

You can design, estimate and draw all types of builder & sales plans with drag-n-drop ease
or create drawings from scratch!

You'll now have all the capabilities of a Professional 2D Pool CAD program worth thousands, with the ease-of-use of a simple 'drag-and-drop' drawing program:
• Draw in minutes, make changes in seconds!

• Use your laptop for onsite design & bids!

• Drag-N-Drop from hundreds of shapes

• Powerful drawing and CAD tools!

• Create sales plans, & build plans with layers

• Create estimates for any type of project

• Import plot plans or any other plan at any
scale & convert them to-or-from any scale!

• Do takeoffs of any type of plan (even if it
is not to scale)!

• Instant measure tool (area & perimeter!)

• Read/Writes AutoCAD TM plans!

• 100's of editable shapes, or design your own!

<![if !vml]>

<![endif]>
Now Create Both CAD and Sales Drawings ...


View a Gallery of designs (basic plans)

Use It To Easily & Instantly Create...
Complete Pool Construction CAD Drawings!
All Contractor/Sub-Contractor Plans!
CAD/Sales Drawings with 2D Renderings!
Import or Convert To & From any Scale!
---
<![if !vml]>
<![endif]>
Drop-In Hundreds of our Geometric & Freeform Pools:
(You may edit, redesign, or create your own shapes!)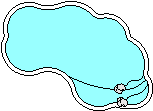 ---

<![if !vml]>

<![endif]>

NEW Award-Winning Pool Designs that you can modify and edit to create your own design!
---
<![if !vml]>

<![endif]>
Quickly 'drop-in' many more options & features
2D water-features, rock waterfalls & boulders
or customize and create your own...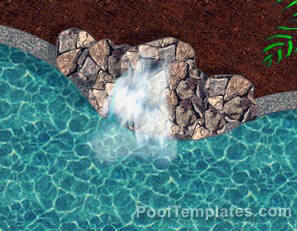 ALSO Drag & Drop Pool Finishes & Copings
---
<![if !vml]>

<![endif]>
<![if !vml]>
<![endif]>

Quickly 'drop-in' many other 2D CAD design items
NEW Lounges, BBQs, Landscaping & more ...
Now Includes Hundreds of NEW Pool & Spa Objects Designed By Professional Pool Designers All In One Package!

Now Anyone Can Create Architectural-Grade Pool Builder Plans faster than CAD, with our Professionally designed Pool Templates for Visio!

Using Any version of Visio, you'll have the capabilities of a Pool CAD program worth MANY hundreds more, with the ease-of-use of a simple to use drawing program!


Used by Pool Builders, Professional Designers, Landscape Architects and Homeowners!