Frequently Asked Questions:

Q.
What is Pool Templates
TM
?
A. Pool TemplatesTM is easy-to-use add-in software for Microsoft Office designed for pool builders and pool designers to create professional pool plans, pool estimates, and construction drawings much faster and easier than CAD based systems. It is built using the power of Microsoft OfficeTM to provide the user with an easy-to-use design program that anyone can use to create professional build-ready pool plans, sales plans, and pool estimates in just minutes!

Once our Pro-SuiteTM add-in software is installed, you will have hundreds of pre-made and fully-editable CAD shapes that you can 'drag-n-drop' instantly into your drawings which you can edit (or create your own)! Also you'll enjoy many time-saving features such as instant decking and copings, a built-in planimeter to measure area, perimeter and volume, draw in any scale, import/export to AutoCAD, import plot plans, faxes and hand-drawings to scale, and many more advanced features!

Q.
What do I need to run your software?
A. Any PC or laptop running Microsoft Windows and Microsoft Office
Excel and MS Visio.

Q. Can I modify these shapes? (resize, reshape, etc.)
A. Yes, all shapes are fully-modifiable, editable, and scaleable, and capable of instant Area and Perimeter and volume readings with our built-in measure tool (an extremely accurate virtual 'planimeter' valued at over $600 if bought separately is built right in, just click on any shape or line for instant accurate measurements anytime!)



Q.
Can I create a a plan from scratch or make custom shapes?
A. Absolutely, our shapes will help speed up the design process by allowing you to 'drag-n-drop' approx. 90% of your pool plan! Also, you can create a plan from scratch, or modify any of our shapes & objects, or group and save them as your own templates!

Q.
Can I use existing hand-drawings or plot plans ?
A. Yes, Pool Templates allows the designer to insert scanned images (city plot plans, hand-drawings, even pictures) into your drawing. You can can also re-scale to and from any scale, and design the property or pool from that initial drawing.

Q.
Can I design or convert plans to different scales ?
A. Yes, Pool Templates allows you to design in any scale. You can also convert your plans (or any scanned drawing) to or from any scale at any time, even faxed plans (which typically are not scaled) can be scaled! You can also:

Have the program default to Imperial or Metric.
Import and export AutoCAD files!
Print to any size paper (letter, legal, ledger, blue-print size, etc.).

Q.
Can I use my Mouse, a Drawing Tablet, or a Tablet PC
?
A. Yes, unlike other 'proprietary' pool design programs, our commercial-grade software is 100% Microsoft compatible and works with ANY installed mouse, pen, scanner, or printer on the market!

Use your existing mouse to draw with, or you can add any new wireless mouse pen or Tablet PC on the market...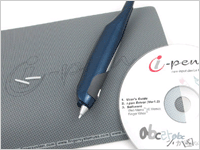 New wireless pens! Works with your mouse, a mouse pen, or drawing tablet!

Q.
Will your programs also work on my Mac?
A. Our software will run on the newer 'Intel' based Macs with Windows installed, and the 'boot-camp' or 'parallel' Mac utility.

Q.
Is the program Microsoft Windows 10 compatible
?
A. Yes, our current Pro-Suite works with all Windows PCs:
Windows XP, Vista, 7, 8, and the new Windows 10!

Q.
Do I need to be on the internet to use the programs
?
A. Not at all, just install the program into your computer like most all other software and begin using it on up to 2 computers (your desktop and a laptop). There are no monthly logins or updates required.

Q.
Can I use this program to produce a permit plan?
A. You can create a pool plan for the permit process using this program to show all the necessary items for the build plan submittal. In some cities you will be required to also show a cross-section 'standard-plan' of the pool wall which can be obtained by your local engineer's office.

Q.
Can I resell these templates
?
A. No, you may NOT resell or distribute the templates, stencils, or program to others. You also may not convert them into another format for resale. The individual templates, stencils, and objects are not for shared use.

---

We Welcome Your Comments and Suggestions...

If you are a professional pool designer, please free free to share or contribute your drawings, pool & landscape objects or designs you may have. If we use them here, we will reward you with free updates and additional templates!

Please email your comments or designs: email here

System Requirements:

Any Windows PC (Windows XP, Vista, 7, 8, 10)
2 Gb Ram, 1Gb drive space

Software Requirements:
Visio 2007 or higher (Visio 2010 is preferred)
Excel 2007 (or higher)
Microsoft Windows, Visio and Excel are registered trademarks of Microsoft Corporation.


What's Included with New
Pool Templates for Visio?

Professional Pool/Spa Templates & Objects in One Package:

Play Pools
Diving Pools
Freeform Pools
Geometric Pools
Spas & Hot Tubs
Decking & Pavers
Sheer waterfalls
Pool Accessories
Rock waterfalls
Stairs & Steps
Pool Lights
Site Plan layouts
Desert & Tropical Plants
Specifications, and more!
---
View Screenshots or Videos...

Screenshot

Pro-Suite & 3DView Fills Video!
NEW Pro-Suite Features!

Sample Training Video Clips
---
Just 'drag-and-drop' hundreds of
fully-editable pool shapes, templates, & objects!

You may customize every shape even more with the 'built-in'
control handles...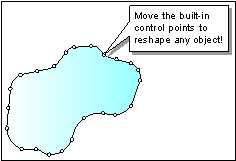 (click to enlarge)
---

Other Supported Features:
We support All Microsoft compatible devices:

ALL mouse pens, tablets & tablet PCs,
Wireless PDAs & Bluetooth devices!


100% Microsoft Office Compatible:
Import/Export to other Office products:
Access, Outlook, Word, Project, Scheduler,
PowerPoint, Contacts, Calendar and more!


Automate your projects with VBL!
Our open architecture means you can add macros and VB scripts to automate even further!


Setup a Virtual Web Office!
Have your client logon from their home PC (or office) to view your screen as you make changes to the plans (and bids) right in front of their eyes! It is just like being at the customers home without the travel time - Included FREE!
Even make edits overlay on your
PC screen with a mouse pen!...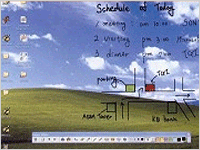 More Features:
You may install and use our programs on up to 2 computers at no extra charge!
100% FREE Tech Support available online

Or call toll free at: 800-200-4670 for all questions not already covered in the program (9am-6pm MST)
---
<![if !vml]>

<![endif]>
<![if !vml]>

<![endif]>

NEW CAD Design & Estimating Solution!

Create Builder & Sales Plans!


Hundreds of pre-drawn shapes!


Modify or create your own shapes


Freeform & Geometric Pools!


Landscape, Decking & Coping Tools!


Calculates IA, gallons and more!


Estimate Pool Projects in minutes!


Water Features, Equipment, more!


Import Plot Plans and Convert
to and from ANY scale!


Measures Area and Perimeter with
10,000 of a foot accuracy instantly!